AS350 and EC135 helicopters
Motion Air handle all aspects of helicopter missions. Our partner bases are located along the coastline from Oslo to Alta up north, including Svalbard. We arrange for the most cost-efficient, yet high quality solution for your project. We plan carefully to minimise crew travel costs and helicopter ferry time.
Our gyro operators have years of experience on gyro stabilized platforms and remote heads. We take pride in delivering the very best quality.
---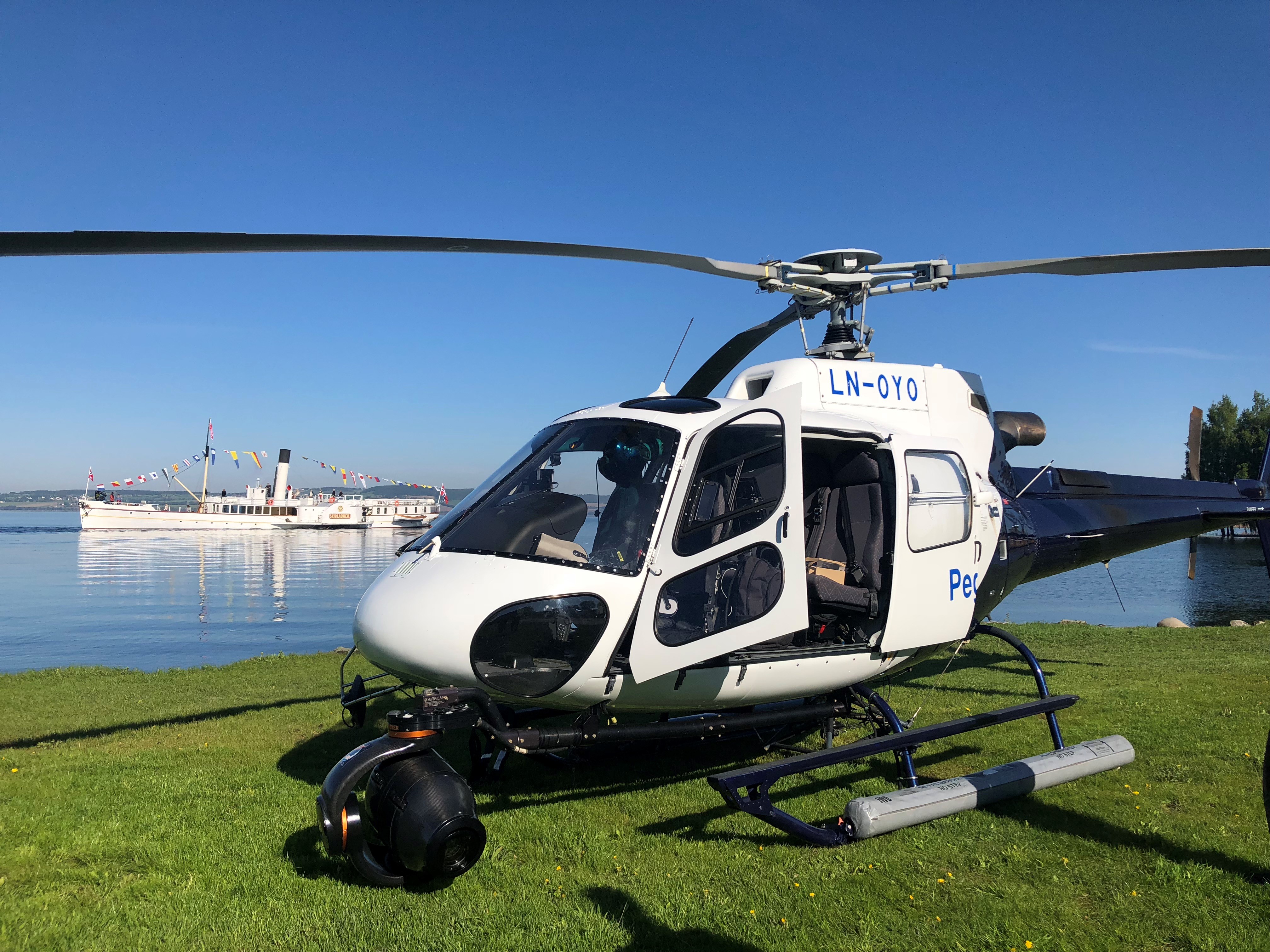 Shotover F 1 gyro stabilized platform
This is a 6 axis gyro stabilized platform delivering unshakable stability with look down capability. It can be used inverted or right side up on almost anything that moves. It rigs fast and accommodates over 175 camera and lens combinations for the look you want. The system is lightweight enough to ship as excess baggage on commercial flights worldwide with no export restrictions.
The Shotover F1 is one of the leading gyro platforms for high-end feature film, commercial and television productions.
---