Defy Cadence Wirecam
The Cadence is portable, lightweight and versatile for small to medium remote heads. It allows for both single and dual operation. It can run on a single line, or with an additional safety-line depending on your needs.
On the ground, the custom Cadence controller running on 868mhz has full telemetry from the sled and with our Bolt 3000 videolink we have all the range you need. The system has a max speed of 48 kmh.
Theese gimbals play well with the Cadence wirecam:
Movi Pro:

Cameras packages from 1-8 kg

Shotover G1: Cameras

packages

from 3-12 kg
Ronin 2: Cameras

packages

from 3-12 kg
---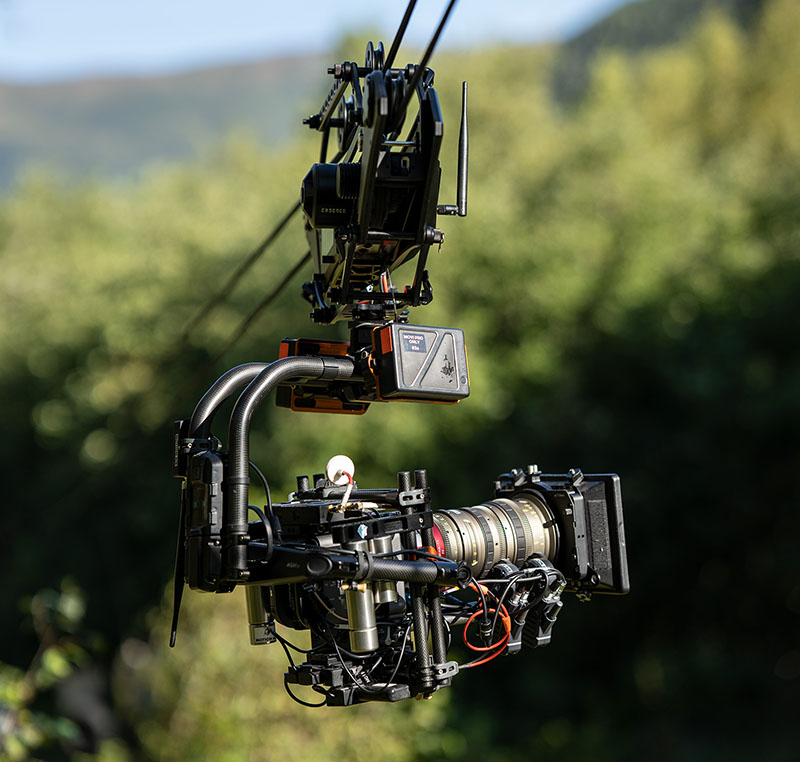 Shotover G1
The Shotover G1 is a lightweight, weather resistant, gyro-stabilized gimbal that delivers unshakable stability with ultimate functionality.
The G1 can quickly be detached from the Alta X and be mounted on tracking vehicles, cranes, our Ultra Arm or almost anything else that moves. This can save time and crew cost on your next project.
The G1 has continuous 360 degrees pan, and an integrated 3-channel FIZ system. Camera control is supported for Arri, Sony, Canon, RED and Phantom Flex cameras.
Let us know if you have any ideas you want to pursue!
---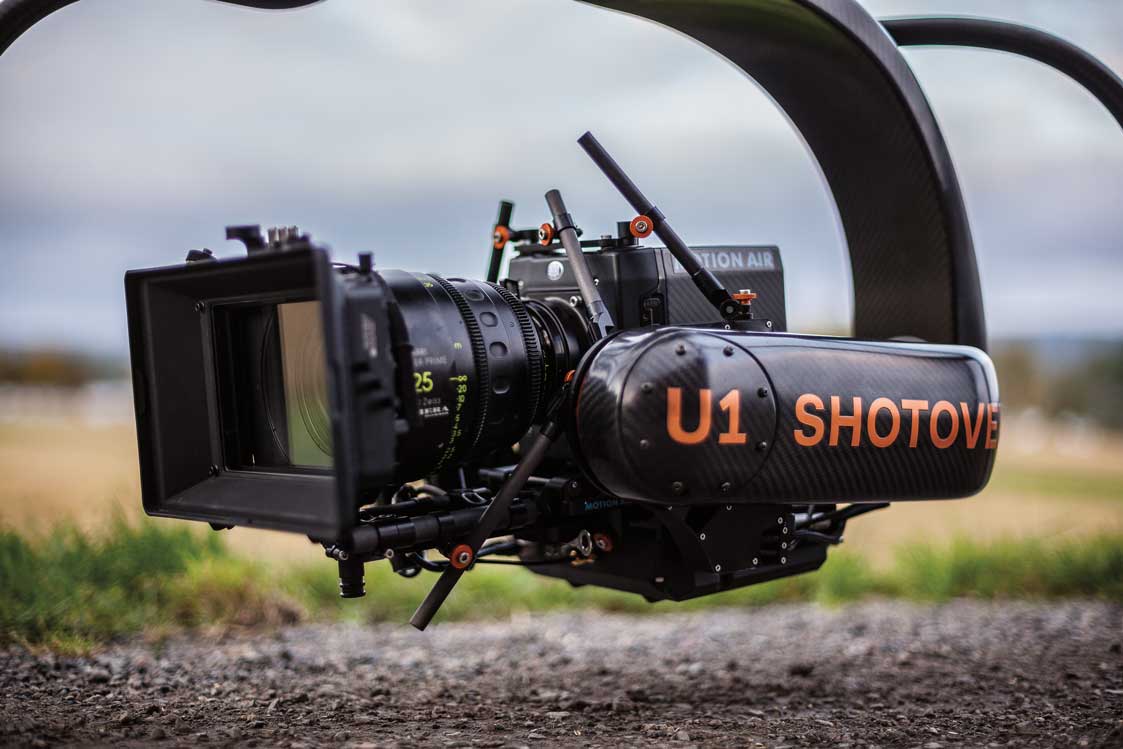 MoVI PRO
The Movi Pro has become a standard within the film and television industry. A lightweight and portable gimbal for use with smaller camera and lens combinations (Alexa mini/RED, primes or lightweight zooms).
The MoviPro can be used handheld, mounted to our Alta X drone, Flowcine Black Arm or on a crane. We have the IgniteDigi tilt-offsets installed and counter weight system available, allowing for heavier and longer lenses.
We also have the IgniteDigi TB50 battery adaptors to power the gimbal, camera and accessories for hours. We use the Movi Controller to operate pan, tilt, roll, FIZ and run-stop.
---
Arri Trinity
TRINITY is the first hybrid camera stabilizer that combines classic mechanical stabilization with advanced active electronic stabilization. This combination results in five axes of control and enables uniquely fluid, wide-ranging, and precisely controlled movements for unrestricted shooting and total creative freedom. 

New angles for the operator and new storytelling options for the director and cinematographer are possible with TRINITY. By inverting the post, the camera can be moved from low mode to high mode during a shot; using the joystick-controlled, fully stabilized tilt axis to look up or down during this motion is also possible, so a low angle can smoothly transition into an over-the-shoulder shot. 
---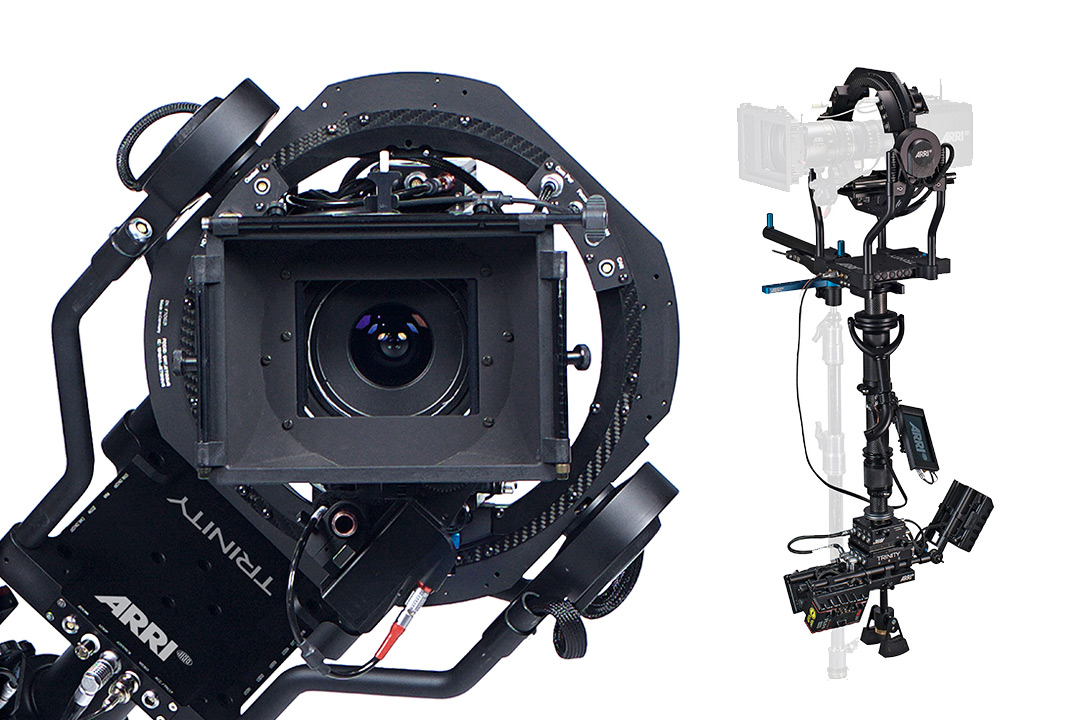 Flowcine Black Arm
The Flowcine Black arm is a hardmount system made for gimbals that you want to mount on vehicles such as cars, ATVs, boats, snowmobiles etc.
The Black Arm fits both our Shotover G1 and Movi Pro or other gimbals in the weight range 5-32 kg.
---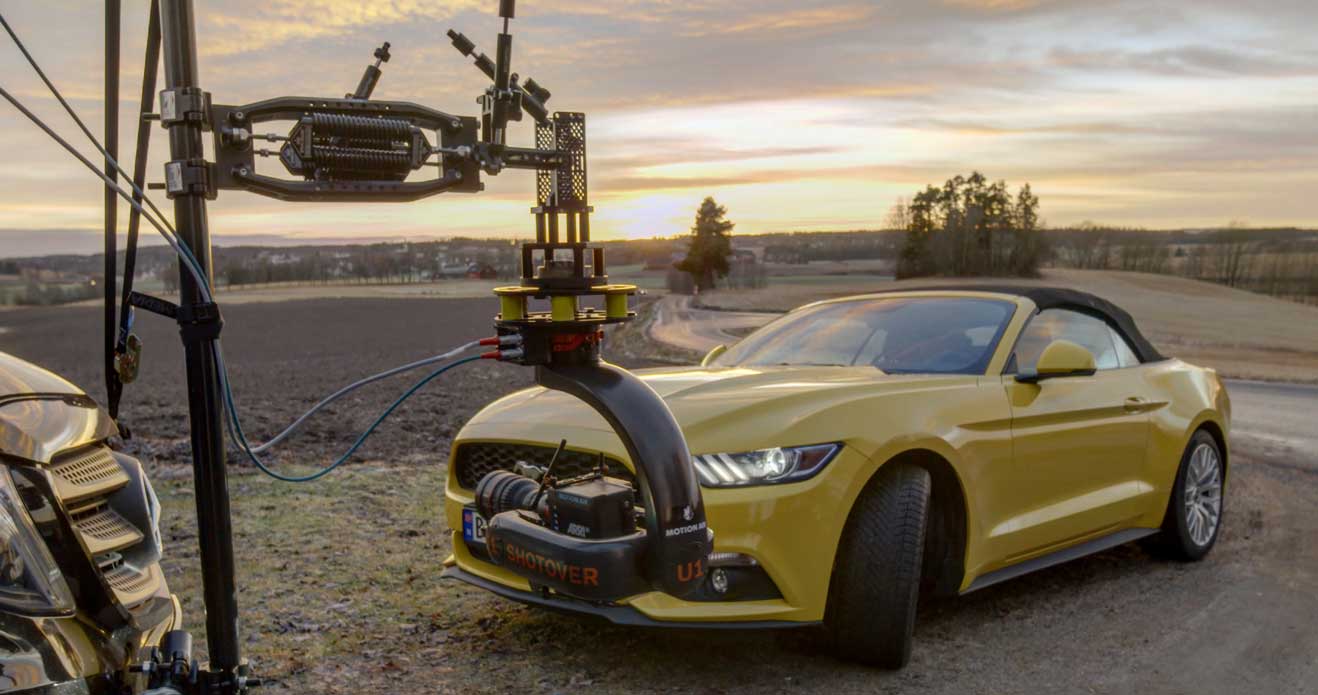 DOLLIES, TRACKS, JIBS AND CRANES
Other grip equipment like dollies, tracks, sliders, jibs, cranes and car mounts are available through our cooperation with Key grip Anders Eide  and his company Eide Grip
---